Prizes
As a ClimateSpark reviewer or contestant, you can earn points that increase your odds of winning great prizes in our weekly draws. You earn points by providing a ten-star rating, a comment or an improvement suggestion for any venture proposal. And remember, you can come back and change your ratings or comments in response to changes in the proposal at any time. If your ideas are really constructive, our constestants may also decide to award you some bonus points, so do your best to provide valuable constructive feedback!

We'll also be offering snap prizes every week.  Win a LIve Green Toronto loot bag containing an LGTO reusable bag, stainless steel water bottle, LGTO T-Shirt, pen and paper pad.  We'll draw from everyone who has posted a rating or comment on the snap draw day.
Here's what you could win!
Get around in style on this city ready scooter! 

The Kymco People S 50 is a fuel efficient 4 stroke scooter that is both environmentally friendly as well as exceptionally economical - and it looks fantastic too! The People S 50 offers unparalleled comfort and style in its class with a big wheel design that improves ride quality and comfort. Inspired by European design and loaded with impressive features such as indigo lighting on the instrument cluster, this scooter is equipped with everything you need for your urban commute!  Read more about this fantastic ride!  
Thanks to Live Green Toronto for supplying this fabulous prize.

Wow your friends and workmates with this cool gadget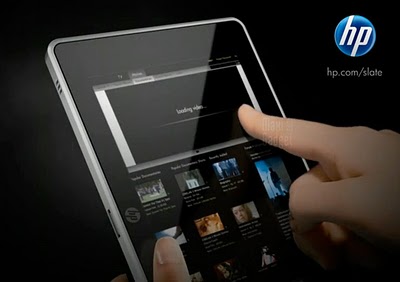 The HP TouchPad is made to work like you, but with fewer coffee breaks.  Get productive, or at least fake it really well with a brilliantly large screen, the ability to multitask like a champion of multitasking, wireless printing to compatible HP printers, and thousands of apps from the App Catalog. And because you deserve it, play games, download movies or TV shows, listen to music powered by Beats Audio™, and browse the same web you know and love with support for Adobe® Flash® player. 
Get all the specs from HP.
Hot desk for a year at the Centre for Social Innovation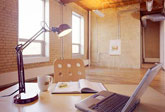 Be part of one of Toronto's coolest collaboration and work spaces.  Your hot desk at the
Centre of Social Innovation
is a great launch pad for your organization or business.  Join dozens of other innovators in a place that lives and breathes creativity and innovation and benefit from the Centre's resources and happenings.
The coolest way to get around town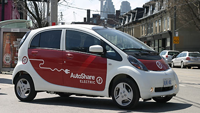 AutoShare
is Toronto's premiere car sharing service with a great line up of vehicles, including plug-in hybrid and all-electric vehicles.  Avoid the hassles of car ownership while enjoying the convenience of car sharing. AutoShare is providing four Get Rolling packages valued at $250.  That pays for your AutoShare membership with an additional $100 driving credit.
Get the big picture with hot documentaries

The
Hot Docs Film Festival
is offers a fabulous chance to be entertained and informed by some of the world's best documentary filmmakers.  The annual festival is jam packed with great films and full houses, but all you'll need is popcorn money thanks to the two 10-pack Festival passes we are giving away. 
Green biz networking and learning

Global investment in "clean" technology is exploding, the world's largest corporations have embraced environmental sustainability and your customers are making purchasing decisions based on how "green" your products or services are. What is your strategy? Facilitated workshops, expert panels and case studies along with insightful keynotes from accomplished executives combine at Toronto Greenhouse's GREEN BUSINESS STRATEGY SUMMIT 2011 on November 17th, 2011 at One King West Hotel in Toronto, Canada to provide the foundation for a tangible business strategy that you can implement immediately.  With a full access conference pass, you will be at the centre of it all. 
Ethical shopping

 A $50 voucher for a wide variety of ethical products, from cosmetics to electronics, available through
Ethical Ocean
. 
Indulge in a lush look

Lush Fresh Handmade Cosmetics
is providing a great selection of products in a $50 gift basket.  Get your bubble bath ready.
 Cruise Toronto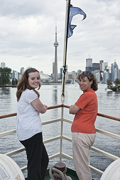 Take some friends or maybe out-of-town visitors for a waterside tour of Toronto courtesy of
Mariposa Cruises
.  We are giving away six adult passes for Mariposa's popular
Scenic Harbour Tour
.  Discover a side of Toronto you've never seen!
Great outdoor gear

 A $100 gift certificate for some top quality MEC gear.  Enjoy the great outdoors in style.
Good reads
We are giving away two book bundles of great Penguin Canada authors: from  Jay Ingram, former host of Daily Planet, we have Daily Planet, The Daily Planet Book of Cool Ideas, and The Science of Everyday Life.  Our second bundle includes Wikinomics by Don Tapscott and Anthony D. Williams, Disconnect by Devra Davis, The World in 2050 by Laurence C. Smith, and Keeping our Cool, by Andrew Weaver.
Join some of our experts and other social venture advisors for lunch.
  It's a great chance to build your network and get some valuable advice.  And it sure beats eating at your desk again.

Rahul Bhardwaj , President & CEO of the Toronto Community Foundation. 
As well as running one of Toronto's most dynamic philanthropic foundations, Rahul has participated in numerous blue-ribbon panels, advisory groups and boards.  He is a former corporate lawyer, so he knows his way around business as well.  Lunch with a man named one of the "Next Generation of Toronto Civic Leaders" by
The National Post
.

Tonya Surman, Executive Director, Centre for Social Innovation
. As founding executive director, Tonya imagines the Centre as space that sparks creativity, connectedness and fun. Before this, she channeled her overzealous optimism into a national coalition of organizations working on children's environmental health, a social enterprise offering e-mail to activists and an edgy online news hub for Canadian progressives. Between these experiments in social entrepreneurship, Tonya has found the time to create a coop daycare, host chaotic street parties and create community gardens. She is also the mother of two wonderful boys which, in the end, is what matters most.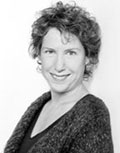 Alice Klein, Editor, NOW Magazine.
Named in 2000 as one of the 100 Graduates Who Shaped the Century by the U of T Alumnae Association, NOW magazine editor/CEO and
co-founder/owner Alice Klein draws on her experience in politics, business and psychology to focus on issues related to archetypal evolution and the global economy. She is NOW's founding news editor, as well as a documentary producer, director and writer (2007's Call of the Hummingbird).  Alice is a founding member of Green Enterprise Toronto (GET) and she sits on the Boards of the Toronto Arts Council (TAC) and Canadian Journalists for Free Expression (CJFE).

Don Tapscott, Author and consultant.Don is one of the world's leading authorities on innovation, media, and the economic and social impact of technology and advises business and government leaders around the world. He has authored or co-authored 14 widely read books including the 1992 best seller Paradigm Shift. His 1995 hit The Digital Economy changed thinking around the world about the transformational nature of the Internet and two years later he defined the Net Generation and the "digital divide" in Growing Up Digital. His 2000 work, Digital Capital, introduced seminal ideas like "the business web" and was described by BusinessWeek as "pure enlightenment." Wikinomics: How Mass Collaboration Changes Everything was the best selling management book in 2007 and translated into over 25 languages.
More lunch dates will be announced soon!
The ClimateSpark Social Venture Challenge is a project of:
Our sponsors: